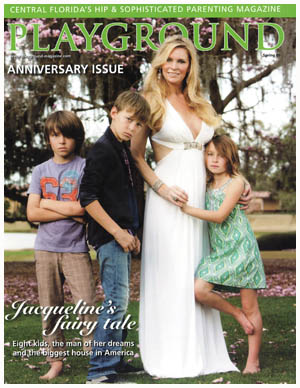 Saying former Mrs. Florida, Jacqueline Siegel lives an extremely full lifestyle is an "understatement." Not only is she married to Westgate Resorts' President, CEO and owner, David Siegel, the couple are also parents to eight children ages ranging from two year old twins to a sixteen year old daughter.
In addition to being a busy wife and mother, Jacqueline is the co-owner of Travelhost Orlando magazine. She also has many acting credits which include parts in Terminator 3 and The Caretaker. In Jacqueline's travels and experiences she has been given the title "Dame of Malta" by Prince Henry, a Portuguese National order of Knighthood.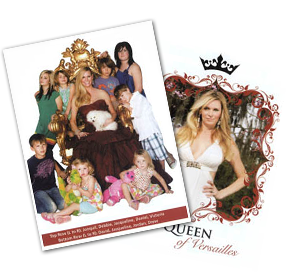 Mrs. Siegel believes it is important to give back to the community and has extensive philanthropic involvement. This includes serving on the Board of Directors and fund raising for many charitable organizations such as the Westgate Resorts Foundation, Special Olympics Florida, the Mennello Museum of American Art, the Orlando Ballet, and Femmes de Couer among others.
When Jacqueline has a moment from her work and travels she attends her children's baseball games, enjoys a family bike outing, painting, or skiing on the slopes.
No stranger to pageantry and to the Mrs. Florida America organization, Jacqueline was Mrs. Florida 1993 and produced the Mrs. Florida pageant in 1995 and 1996.