Please Welcome

Mrs Florida America 2017

Tatiana Sidorova
---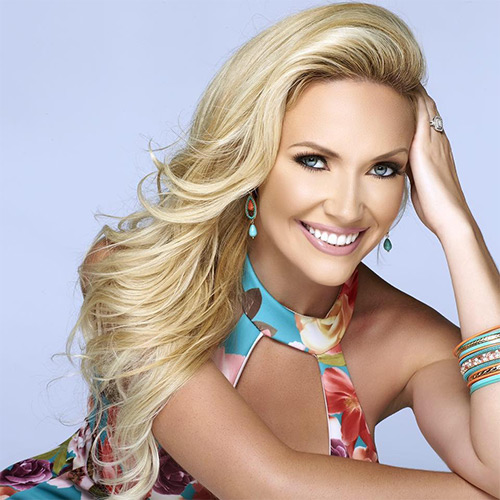 Meet Mrs. Florida 2017
TATIANA SIDOROVA
Following her intuition and heart a true American Dream unfolded in Tatiana's life, at the age of 20 she took a leap of faith and moved to Florida, moving away from her friends and family in Moldova Eastern Europe, coming to America she had nothing to her name and didn't know anyone. She immediately felt in love with the sunshine estate, and took a risk of staying and making Florida her new Home, this is when she met the Love of her life Hernesto Torrealba, 12 years later they are the proud parents of beautiful boy Adrian (4) and the baby girl Daniella (2).
Both of them are working as real estate brokers, they flip houses together with their children's help! in fact Tatiana enjoys more to spend hours at home improvements stores than in a make up supplies stores. The family is leaving the True American Dream, they are huge Disney fans and together spend most free time with their children at the parks.
Tatiana is a linguist, speaking 5 languages, she enjoys it very much because she can connect with half of the world.
Her love for children has no limits, same way she loves and cares for her own she always cares for others. She Believes giving homes to children is the best way to help them, that's why Her biggest dream is to have an international adoption agency. Taking action for her dream, she is currently the proud ambassadors for Love is Kind charity, also Tatiana was selected to be a part of the Congressional action team of UNICEF Orlando after being noticed on her humanitarian work, she has planned missionary trips around the states and foreign countries.
Driven to fight the unfair she has been raising funds to help children all over the world while connecting people and businesses, today she is a brand ambassador for multiple companies and an spokesperson for local businesses.
She is proudly representing the state of Florida where her heart belongs.
---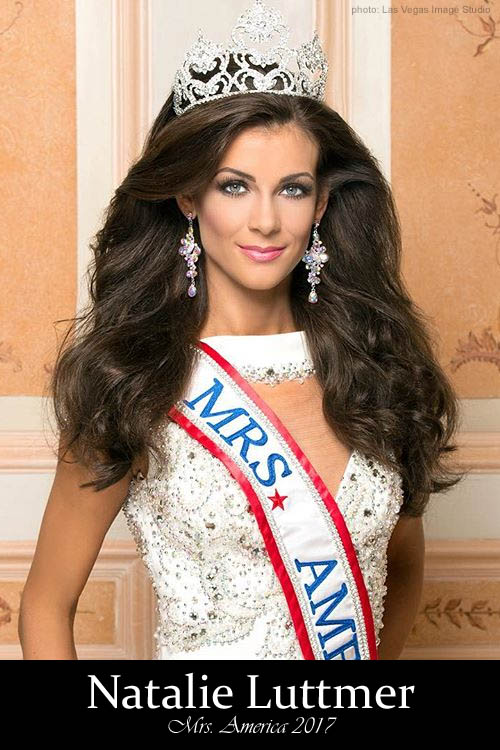 The Mrs. America Pageant, the fastest growing pageant system of its kind in the world, has emerged as one of the most important events of its kind. It annually attracts thousands of women representing every segment of our society.
The Mrs. Florida-America Pageant, Florida's state preliminary to the Mrs. America Pageant, is the Sunshine State's premiere Mrs. pageant. Mrs. Florida-America annually represents the Sunshine State in the Mrs. America Pageant.
For over 30 years, the Mrs. America Pageant was created to recognize the one person most ignored in all beauty competitions, America's married woman. Most significantly, it is the only internationally televised pageant exclusively dedicated to our nation's sixty million wives. Mrs. America annually represents the United States in the Mrs. World Pageant that is televised world-wide.
"Ladies & Gentlemen-
As a former Mrs. Florida-America myself, I am looking forward to the crowning of this year's new Mrs. Florida-America with a great deal of excitement! The events leading up to the pageant, and that special evening, will create memories that will last a lifetime for everyone involved. The winner will have wonderful opportunities to promote the State of Florida as well as the businesses and charities she represents.
I accepted the opportunity as Director in 2008 with a strong sense of commitment and devotion. My objective for this pageant is for all contestants to feel honored to be a part of this grand event. I am eager to give these women the same opportunity I received to meet other strong, successful, beautiful married women across the State. The Mrs. Florida-America Committee and I are especially proud of the friendships that are being forged between the contestants during this time. All of these women are winners in my eyes and I wish I could crown them all!"
-Jacqueline Siegel