Please Welcome

Mrs Florida America 2017

Tatiana Sidorova
---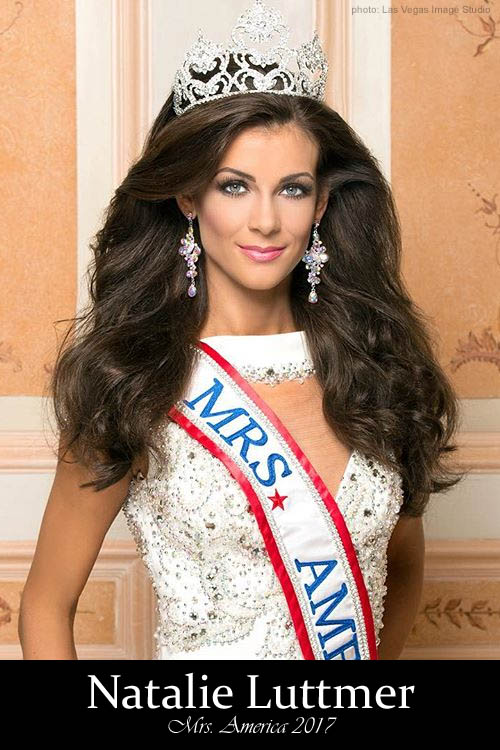 The Mrs. America Pageant, the fastest growing pageant system of its kind in the world, has emerged as one of the most important events of its kind. It annually attracts thousands of women representing every segment of our society.
The Mrs. Florida-America Pageant, Florida's state preliminary to the Mrs. America Pageant, is the Sunshine State's premiere Mrs. pageant. Mrs. Florida-America annually represents the Sunshine State in the Mrs. America Pageant.
For over 30 years, the Mrs. America Pageant was created to recognize the one person most ignored in all beauty competitions, America's married woman. Most significantly, it is the only internationally televised pageant exclusively dedicated to our nation's sixty million wives. Mrs. America annually represents the United States in the Mrs. World Pageant that is televised world-wide.
"Ladies & Gentlemen-
As a former Mrs. Florida-America myself, I am looking forward to the crowning of this year's new Mrs. Florida-America with a great deal of excitement! The events leading up to the pageant, and that special evening, will create memories that will last a lifetime for everyone involved. The winner will have wonderful opportunities to promote the State of Florida as well as the businesses and charities she represents.
I accepted the opportunity as Director in 2008 with a strong sense of commitment and devotion. My objective for this pageant is for all contestants to feel honored to be a part of this grand event. I am eager to give these women the same opportunity I received to meet other strong, successful, beautiful married women across the State. The Mrs. Florida-America Committee and I are especially proud of the friendships that are being forged between the contestants during this time. All of these women are winners in my eyes and I wish I could crown them all!"
-Jacqueline Siegel